Huawei proudly presents Huawei P20 Pro
Huawei has jumped into the champions-league with Huawei P20 Pro. Huawei P20 Pro is now being compared with iPhone X and Samsung Galaxy S9 with its spectacular design, camera and everlasting battery life.
Huawei P20 and P20 Pro vs. Samsung
Below you can see the specifications of the P20 and P20 Pro in comparison with Samsung Galaxy S9.
| | | | |
| --- | --- | --- | --- |
| | P20 | P20 Pro | Galaxy S9 |
| Screen | | | |
| Type | OLED | OLED | Super AMOLED |
| Size | 5.8 inches | 6.1 inches | 5.8 inches |
| solution | 2244 x 1080 | 2244 x 1080 | 2960 x 1440 |
| | | | |
| dimensions | 14.9 x 7.08 x 0.76 cm | 15.5 x 7.39 x 0.78 cm | 14.77 x 6.87 x 0.85 cm |
| Weight | 165 grams | 180 grams | 163 grams |
| | | | |
| hardware | | | |
| processor | Kirin 970 | Kirin 970 | Exynos 9810 Octa |
| kernels | 8 | 8 | 8 |
| High-pitched kj. | 4 [+4 C A53] | 4 [+4 C A53] | 4 @ 2.7GHz (+ 4 @ 1.7GHz) |
| GPU | Mali G71 MP12 | Mali G71 MP12 | Mali G72 MP18 |
| | | | |
| RAM | 4 GB | 6 GB | 4 GB |
| Storage | 128 GB | 128 GB | 64 GB |
| Memory cards | no | no | Yes |
| | | | |
| Camera | | | |
| solution | 12 MP + 20 MP [S / H] | 40 MP + 8 MP RGB, + 20 MP S / H | 12 MP |
| Glass | f / 1.8 + f / 1.6 | f / 1.8 + f / 1.6 | f / 1.5 – f / 2.4 |
| focus | PDAF | PDAF | PDAF, Dual Pixel |
| Stabilized (OiS) | | Yes | Yes |
| selfie | 24 MP, f / 2.0 | 24 MP, f / 2.0 | 8 MP, f / 1.7 |
| | | | |
| Battery | 3400 mAh | 4000 mAh | 3000 mAh |
| Quick charge | Yes (4.5V 5A "Super") | Yes (4.5V 5A "Super") | Yes |
| Wireless charging | no | no | Yes |
| Water proof | No (IP53) | Yes (IP67) | Yes (IP68) |
| Can be used as a PC | | Yes, USB-C to HDMI | Yes, Dex Station |
| | | | |
| Price | 1015 $ | 1325 $ | 1375$ |
It's obviosly seen on the table that the  Huawei P 20 Pro  has more RAM, bigger screen and battery and an extra camera on the back in comparison with the more expensive Galaxy S9 + model.
Sparky design
With three rear camera and a gradient color from blue to purple, the P20 Pro looks mildly eye-catching.
You can buy the P20 Pro in a metallic blue edition or you can be really boring and go for the black one.
Along the sides of the phone, it has a metal frame with large loudspeakers and a centered USB-C connection.  At the top it has a small notch that has become popular to discuss. At the bottom it has about a half centimeter screen frame with the finger-print reader. It's a bit cramped for the finger-print reader, but you get used to it.
IP67 certification means that it could stand for half an hour under one and a half feet of water.
The camera cuts have sharp edges and the glass back of this mobile phone is extremely slippery which makes it vulnarable to drops.
The Best Camera of Time
There is a full-featured camera on the back of the phone, which boasts of 40 megapixels and optical stabilization of the Leica lens in front.
The high quality software, in combination with a 20 megapixel black and white camera and an 8 megapixel zoom camera, gives you the best option for high quality pictures. But the most important thing is that it gives you great confidence when taking the pictures.
The P20 Pro does not spit out bad pictures and you do not have to be photo masters to take good pictures. You may need to switch to night mode to get the most out of the camera after dark.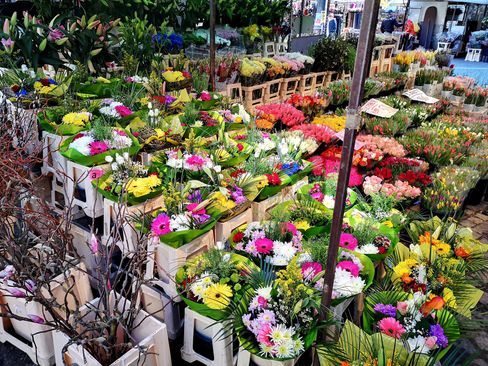 It can perceive everything from plants and cats and other animals to blue skies. It automatically adjusts the properties of these images, and the results are usually good.
Some of the pictures we took during the test period are scattered around this piece of text. More can be seen in the photo gallery at the bottom.
Released with latest Android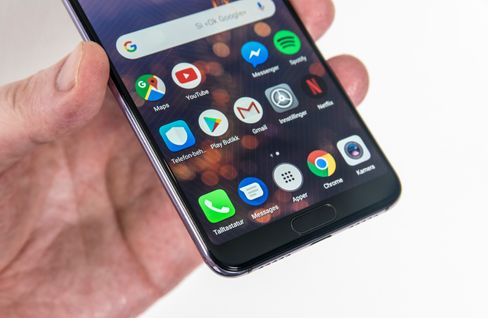 It's always a mess about Android versions. Fortunately P20 Pro doesn't need to think much about it. It comes with Android 8.1, which is currently the latest version of Google's operating system. Also we are positive about Huawei EMUI  with great looking custom menus.
Custom menus are  good as long as they do not make the phone annoyingly slow and messy. Fortunately, our thoughts about  EMUI of P20 Pro are extremely positive. These menus will remain fast and usable as long as the hardware is up-to-date.
An example of its functionalities that Huawei has been with for a long time is the ability to set the phone turn on and off based on time. This is a proper feature that can be traced back to some of the earliest mobile phones, such as Benefon's models in the nineties, but it has largely disappeared from the smartphones arena with millennium.
The Smart Control app is a remote control that works with the IR transmitter at the top of the phone.
Notch
it's the one who hides the bus pocket at the top of the screen. You know, the little snap that the camera and speaker are placed in. It can be hidden by the cell phone making the screen area completely dark, which is easy when the screen is an OLED variant that can be completely black.
Now it's strictly the biggest problem with this pocket that it looks a bit like the Apple iPhone has its iPhone X, which, in turn, resembles the chopped Andy Rubin's Essential Phone at the top of its screen. Here's more about a misplaced impression of copying than real disadvantages.
But if you really do not like having a little screen on either side of the mobile speaker, you can make the areas look black.
I should also mention that most phones with similar snippets, iPhone X included, look and often hide them in different contexts. For example, when watching movies, and also Apple's spinning iPhone, the OLED screen has the look that looks like it's gone away.
Measured performance
Inside the P20 Pro you will find a Kirin 970 chip from HiSilicon, which is Huawei's own piece of chips manufacturer. There are also six gigabytes of RAM here, and without affecting performance so much, unless you ask Apple, you also get a large 4000mAh battery. In short – between the clear back and the screen, the P20 Pro is very much in common with Mate 10 Pro from last fall. It is also visible in performance tests:
Better stereo sound right from the speakers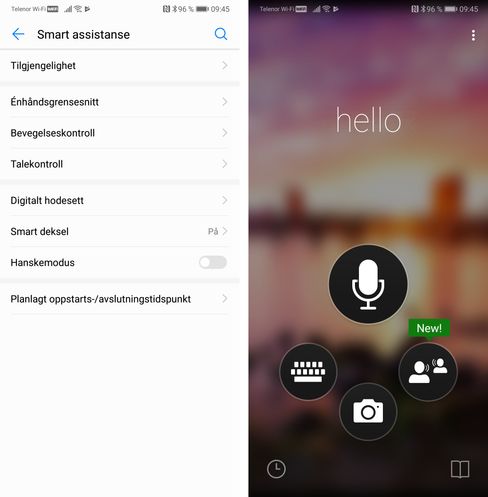 Huawei has in recent years cheated on stereo sound on the front of their phones. And they still do, but they have become a lot better to cheat. Since the high-pitched loudspeaker has just filled the soundtrack slightly, it is now significantly more useful as a serial sound in the nudge. There is also support for Dolby Atmos here, as it is in Samsung Galaxy S9, but it does not provide a more realistic feeling of surround sound here than in Samsung's model. This makes the audio field in front of you a bit bigger, and sometimes it sounds as if the sound effects come against you from the sides.
But it never comes from behind like real surround sound.
The sound has improved, but this is a point Apple and HTC have ruled for a long time, and Samsung has jumped into the top class with its S9 model a while ago. This is one of the few points Huawei has to thank for something less than a pallet location on the P20 Pro.
… but the mini jacks are still gone
The headphone jack is a kind of live dead feature on mobiles today. The Korean top models from LG and Samsung have them, while for many other mobile manufacturers, the headphone jack is on the way out of the most expensive models. And the P20 Pro, like Mate 10 Pro, is missing this contact. But you get with a simple transition to the mini-jack and a set of relatively simple plastic ear plugs.
A little speciality with the earplugs is that they actually have built-in sound cards in the cable, while the transition does not have it. I'd prefer it to be the other way around; A good transition from USB-C to headphones with amplifier and sound card built-in can be useful in many contexts.
Anyway – Huawei has attached enough accessories to make sure you're comfortable with the old connector.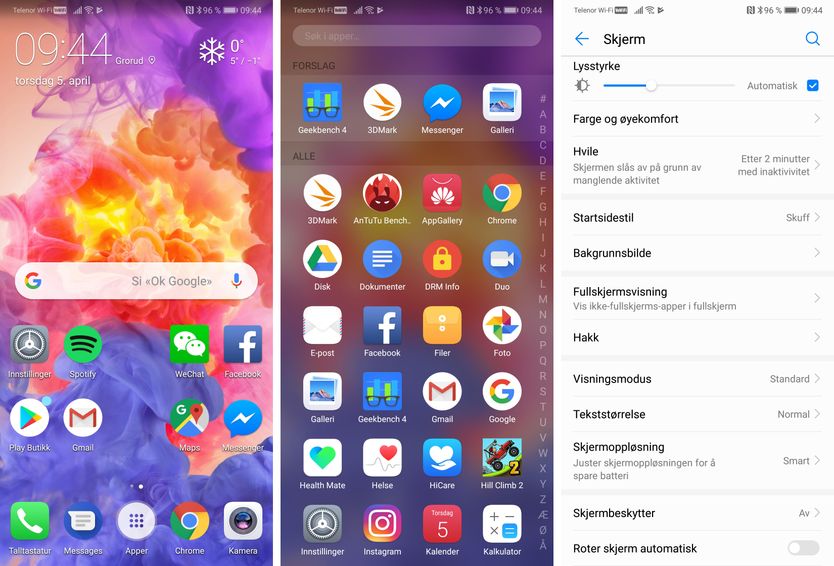 Big and great display
The 6.1-inch OLED screen gives you plenty of space to watch shows or play games. The screen has HDR support and works well with the Netflix titles that have such support in place. The one little trick I would like to see Huawei ready is to make HDR of older content, such as the latest generation of Sony's top model and Samsung's latest three top models. After all, older series and movies are the most, even though the HDR content range is getting better.
The resolution here is lower than in the most extreme mobile screens, but it's not noticeable before you put your mobile in a VR spectacle. In practice, it's full-HD and a little bit, as this is a slightly higher screen than the usual wide-screen variants.
Bluetooth trouble …?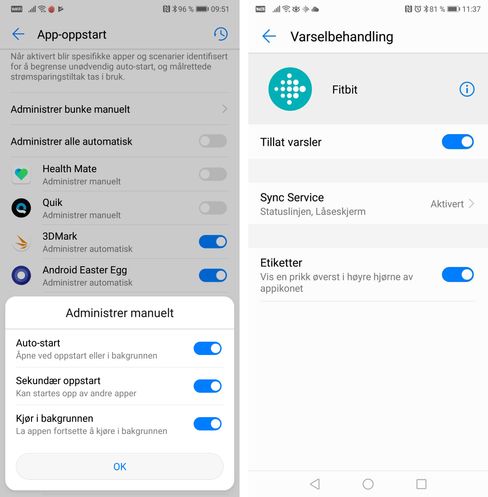 We have received some inquiries about the Bluetooth features of Mate 10 Pro from Huawei, which this mobile has much in common with. That's why it's extra interesting to check how stand is.

In short, it's pretty straightforward, but with a little annoying exception. We will have to connect and sync everything we have with equipment. And that's a part that has been tried on P20 Pro.
Here are some of the equipment that has been connected to:
Sony WH-1000XM2
Bose QC35
B & O Play H9i
Toyota Bluetooth receiver (car)
Volkswagen Bluetooth receiver (car)
Samsung Gear S3
FitBit Ionic
Nokia Steel HR
However, neither FitBit Ionic nor Nokia Steel HR are notified of text messages and other "small alerts" on the phone. Both call notifications and synchronize motion and sleep data. Also, be aware that it is easy to get notifications from both variants to work and you must manually check both power management permissions and notification permissions for the FitBit app or the Health Mate app. Probably this also applies to other synchronization apps that will do the same.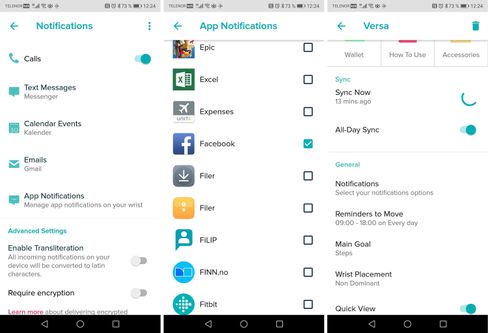 If you want absolutely all messages transferred to your wrist, you should use a Wear-based training session, such as one of Samsung's Gear bells, which uses the Google app on the phone even though the bell menus are based on Samsung's own Tizen menus.
Updated: After more tugging, it also became possible to get FitBit to notify about messages. There are a lot of switches and settings from both Huawei, Google – through Android 8.1 and the FitBit app itself. However, after tampering with most of them, the alerts suddenly flow unblocked through to FitBit's products as well.
It should also be said that in Bluetooth countries there is often trouble with factory-mounted handheld solutions by car. Here, the P20 Pro is completely problem-free, and it has been done with the other soundings we've connected to.
The P20 Pro has been updated several times during the trial period with progressively programmed software. We have contacted Huawei about the issues and been promised that the problems will be tested and possibly fixed if they manage to recreate them.
As a phone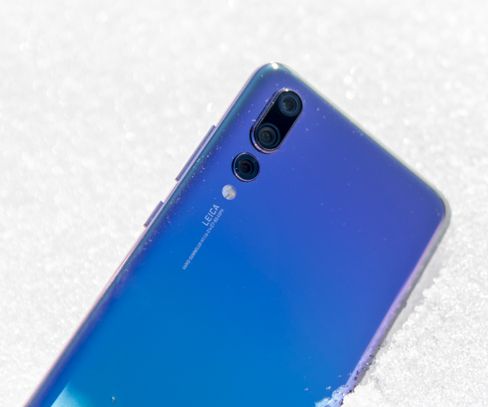 The P20 Pro comes with Swiftkey as a keyboard. It is one of the most famous on-screen keyboard, but it's also terribly comprehensive. It's a bit like logging in initially, but otherwise it is relatively quiet compared to the poorest solutions.
If you, like me, are a hot key to all the nerves with tremendous extravagant text production, you probably get it easier with Google's Gboard keyboard, which can be downloaded for free from Play.
The phone also connects without problems up to 4G (VoLTE) and talk over WiFi (VoWiFi). The latter must enable yourself.
The phone, by the way, provides a warning saying that you can not call emergency calls with VoWiFi. This message we have also stumbled upon with some other Huawei products, and with previous questions to Telenor about the message, we have been informed that VoWiFi will not make it impossible to call emergency numbers.
We await a corresponding confirmation from Telenor for this specific phone, and since it is best to be on the safe side about this, we recommend that you let the VoWiFi switch off on the P20 Pro, as the switch is in the first place.
Possibly you enable it targeted in advance of places you may need functionality, such as locations without mobile coverage but with WiFi.
Charge and battery
It comes with a powerful P20 Pro quick charger and in about half an hour you have more than one day's mobile use on the tank. The solution is the same as found in Mate 10 Pro, where it also came with the certification of German TUV. Perhaps not so stupid, a busy mobile season after Samsung's excessive Galaxy Note 7.
Huawei has extremely fast charging in its top models, but overcharges wireless charging as a large part of the mobile industry has also taken place.
The heavy duty 4000 mAh battery makes the P20 Pro a small eternity machine. It's 1000mAh more than the smallest Galaxy S9 has, and 500 more than the biggest plus model has. And on top of that, Huawei is very good at getting a lot of their batteries. Leave every other day, or even every third, if you do not check the phone all the time.